Wireless Fire Alarm System
With advanced wireless communication technology and a built-in wireless coordinator, the system can be expanded
up to 4 units of wireless coordinators as well as maximum capacity would be 5 x 120 = 600 wireless nodes.
The 6001 wireless control panel has Data Collision avoidance and anti-disturbance mechanism to avoid interference
of wireless signals in the same frequency range, so that it brings the system reliability and stability. Meanwhile,
the 6001 can display nodes information on real time: Status, Location, Alarm, and Fault information; Low latency;
Computer concentration remote control platform and APP alarm control customer end realize intercity network by PC
end.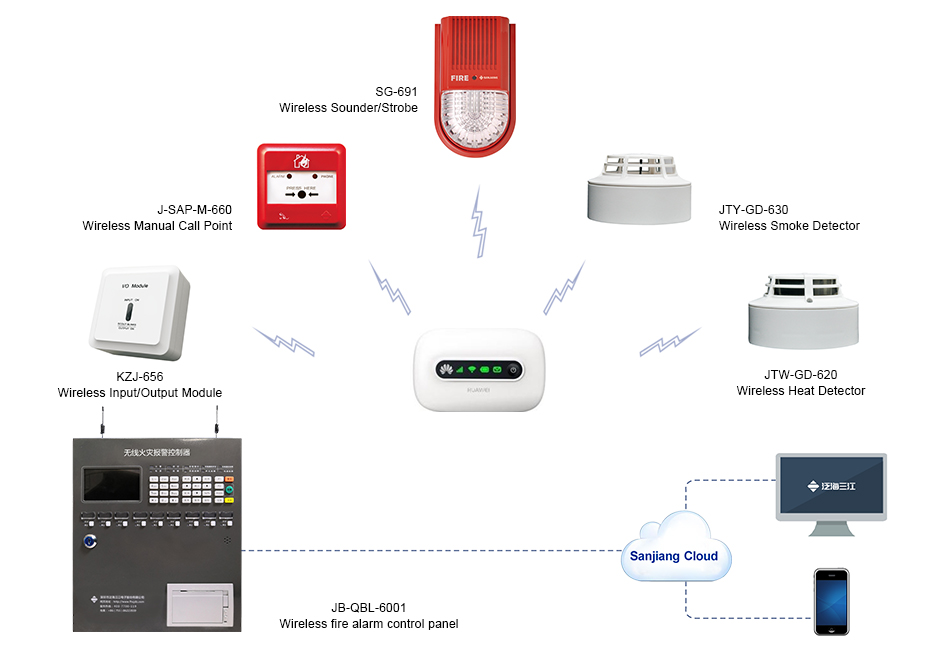 Click on image to view a larger version