From January 19 to 21, the 2020 Dubai International Fire Protection Exhibition (intersec Dubai 2020) was held in the Dubai International Convention and Exhibition Center. SANJIANG with independently innovative products and solutions, attended the exhibition and showing the style of "made in China" high cost-effective products to visitors in the Middle East even around the world.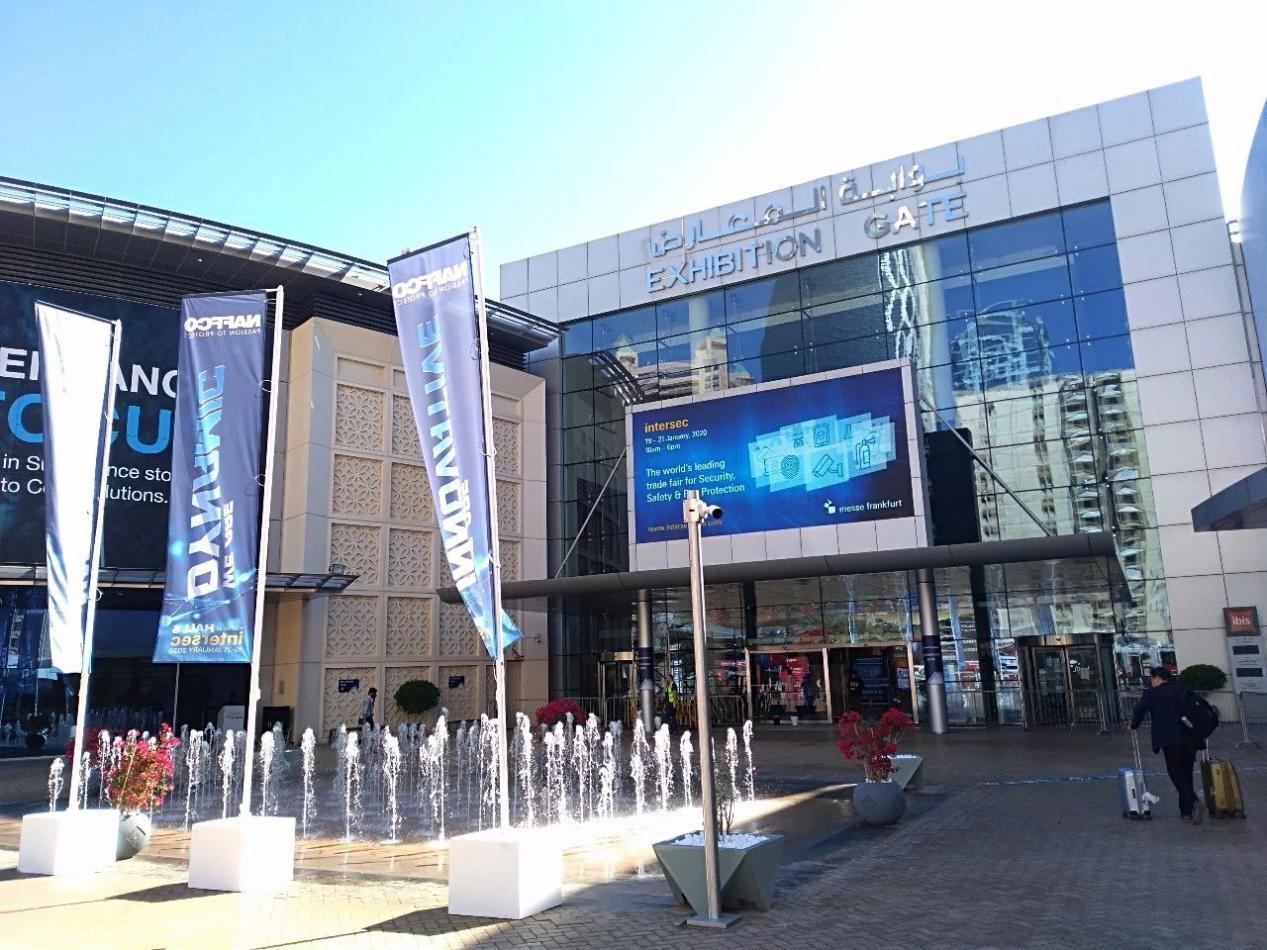 Exhibition Entrance
More than 55 countries , 1000 exhibitors to participate in the exhibition, which covered the Fire alarm and security industry. The 3C12 exhibitor, Sanjiang attract lots of visitor by development, research, product and new technology.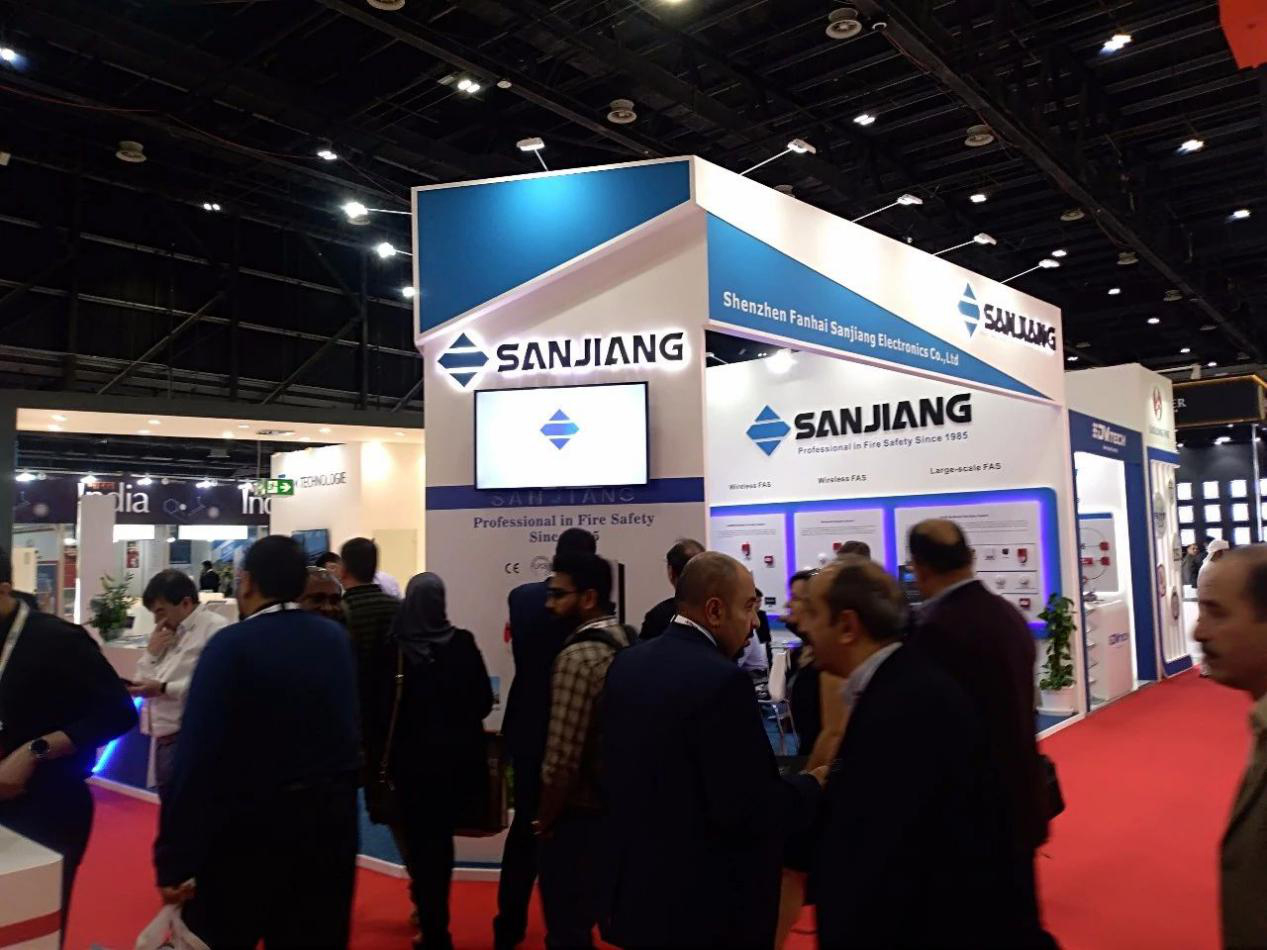 Exhibition Showing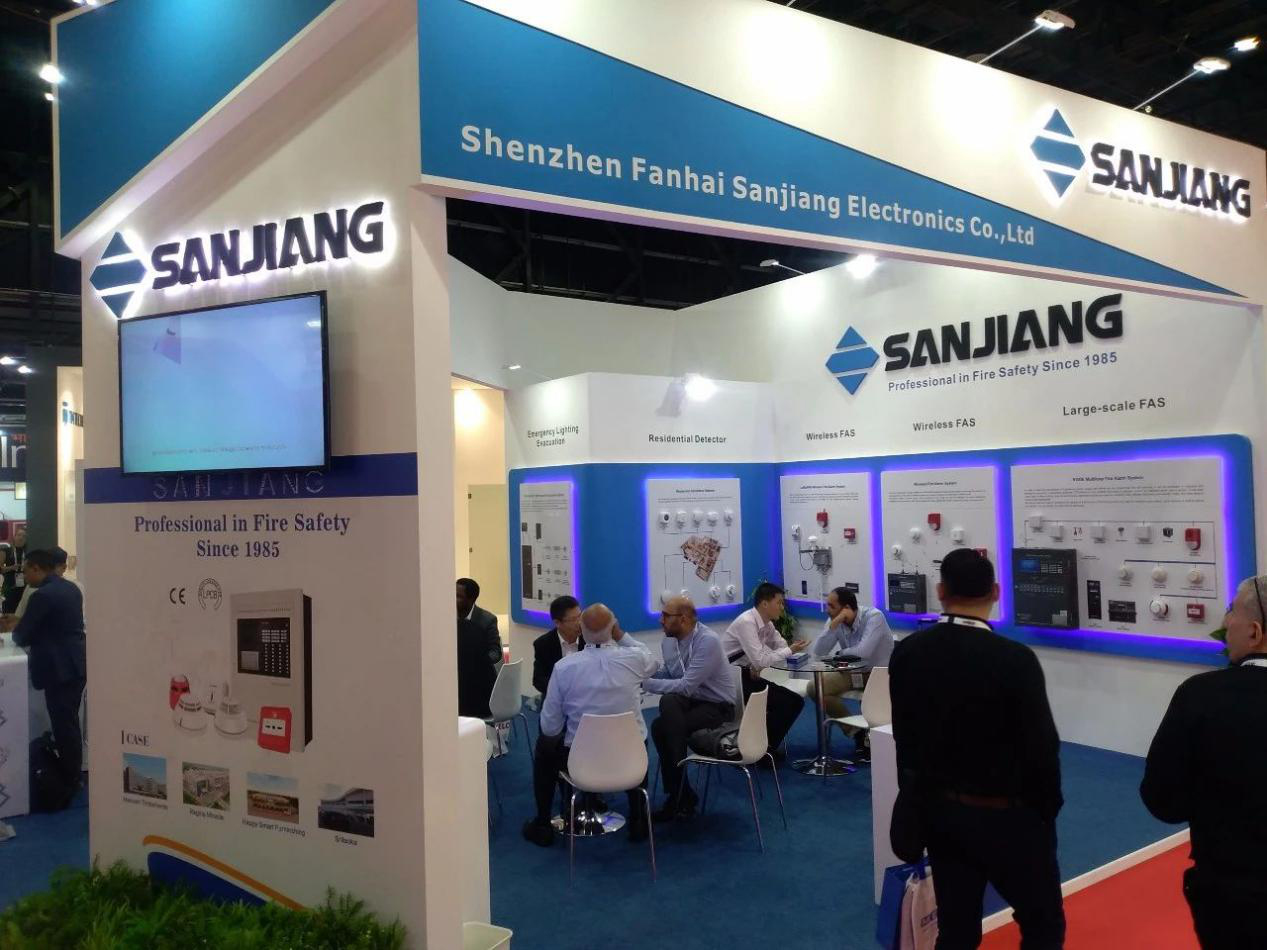 Customer communication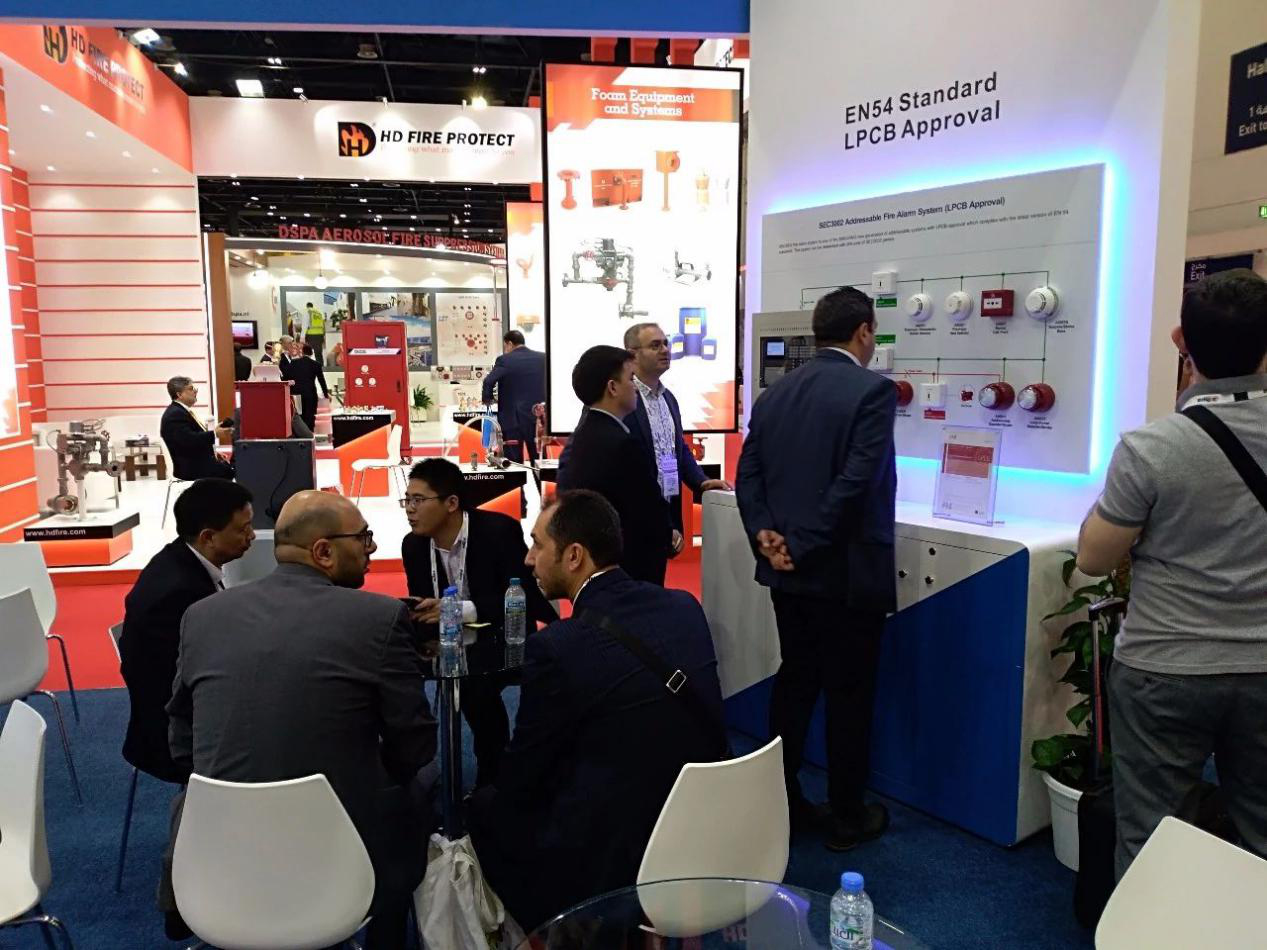 Customer communication
New Technology with loop power system(EU APPROVAL)
SEC3002 Addressable Fire alarm system is designed for the overseas market follow EN-54 Standard. which is developed based on the local regulation and requirements. In the exhibition, SANJIANG showed the latest upgraded SEC3002 Fire alarm system, which combined the Loop powered devices, this design improve the system overall performance, reduce the project cost, bring great convenience and value to the customers.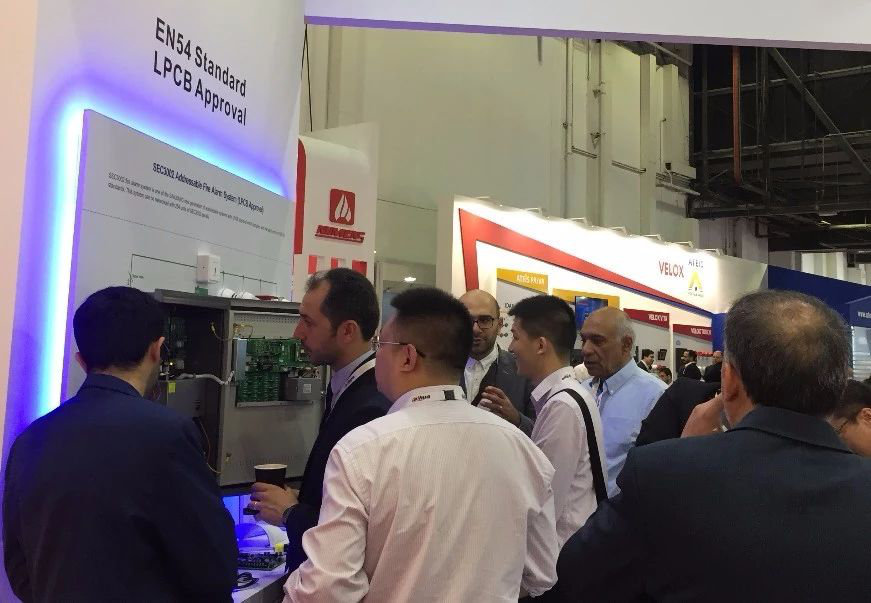 SEC3002 FAS (EN-54)
"SANJIANG always surprise us by their products innovation, the Loop powered fire alarm solution brings great convenience for the construction staff, which is our much-needed "a customer from middle east comments after learn SEC3002 Solution.
Wireless fire alarm system keep upgrading
The stable signal transmission is the key for wireless fire alarm system to report the fire message in time. A upgraded wireless fire alarm system with the multiply repeater solution, which optimize the transmission signal steady and expansion, it can meet big size and complex construction building requirement.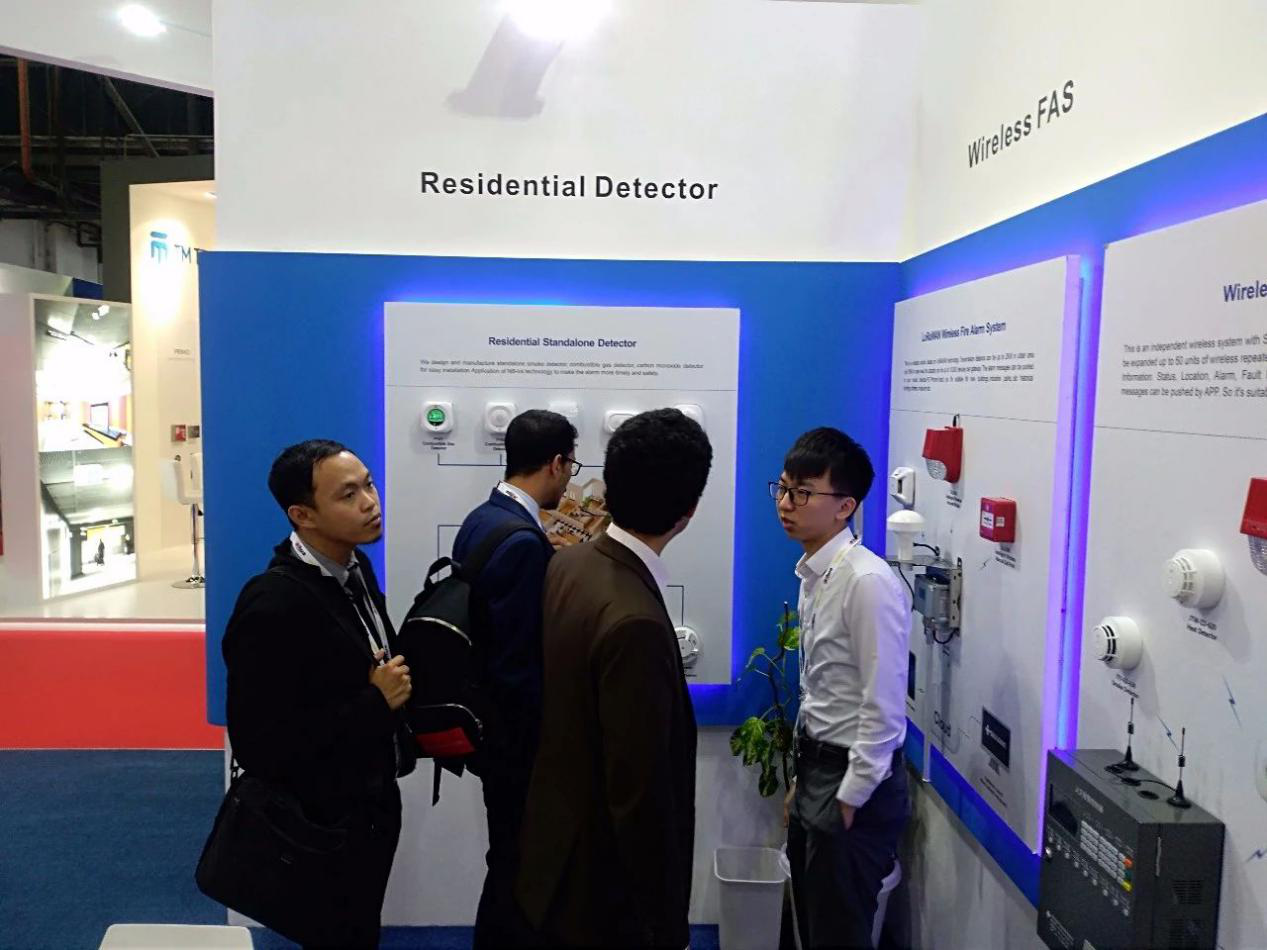 WIRELESS FAS
NB-IOT Residential smoke detector 1st appearance
SANJIANG Launched the NB-IOT Smoke detector in the show.NB-IOT solution use the local network operator, the data transmission is by 3G/4G Channel, which reduce the network layout cost, and facilitate the urban area large scale promotion. Combined with the Internet Cloud Service, the detector can realize the fire alarm information management by APP of cellphone.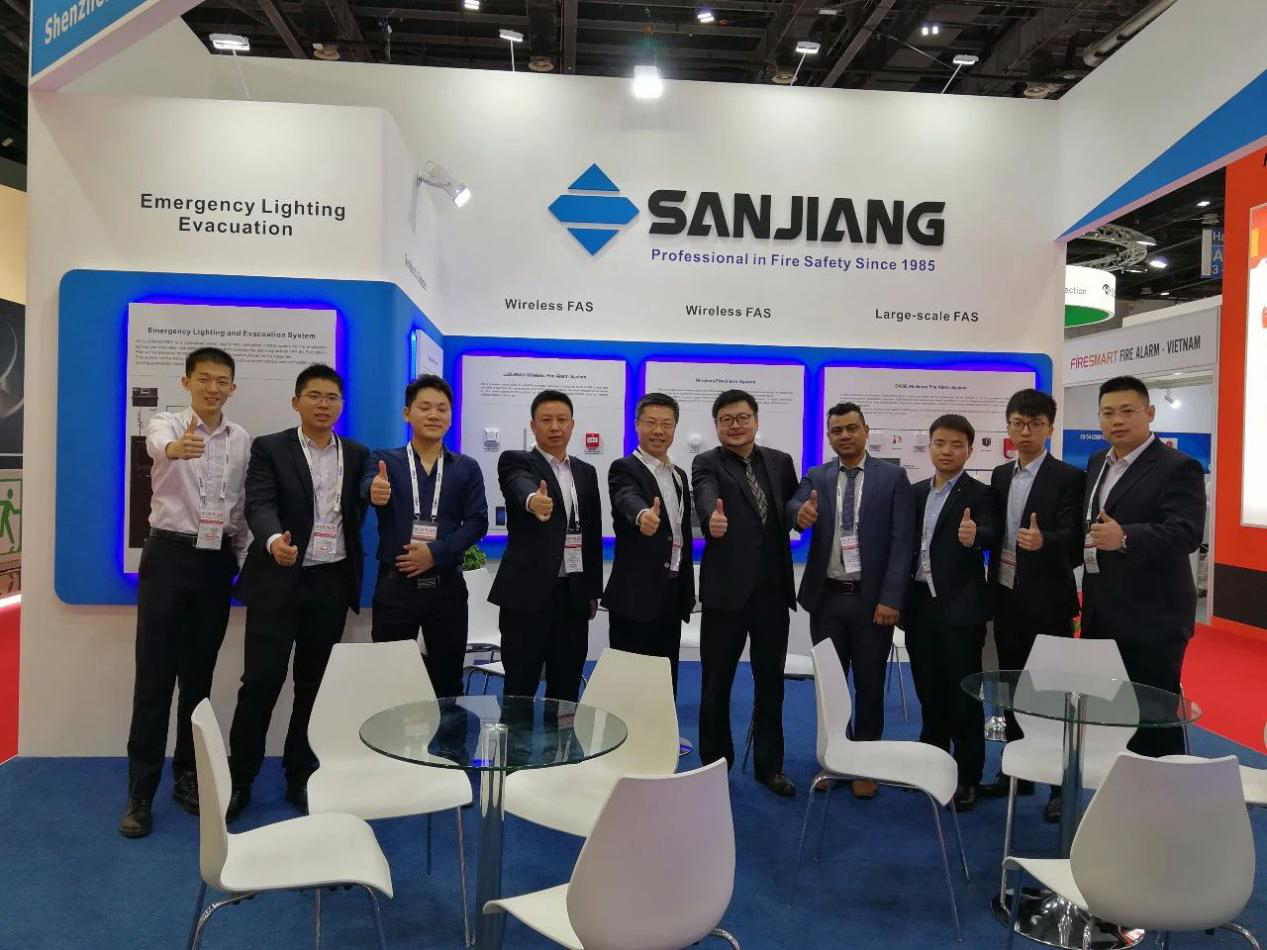 Until Now, SANJIANG products has been sent to more than 50 countries which include Europe, Middle east, South east Asia, South America and Africa. In the future, based on technological innovation, SANJIANG will keep producing complying with International standard, satisfy the market demand quality products, create greater value for the international customers and highlight Chinese Fire alarm industry power.