Both epidemic prevention and resumption of production have become the focus of the work of the Chinese government and enterprises. Recently, under the premise of actively doing with epidemic prevention and ensure health of employees, SANJIANG has organized employees to return to work and resume production in succession to ensure the normal and orderly operation of the enterprise.
On February 17, SANJIANG held a senior management meeting. According to the actual situation of the company, general manager Mr.Jin stressed that in the current circumstance, we should not only strictly prevent and control the epidemic situation, but also do a good job in manufacture, emphasizing that "there should not be any shortage of goods". The sales department and the supply chain should jointly ensure the supply of goods to customers.
SANJIANG has made a comprehensive arrangement in accordance with the national prevention and control requirements, including the working standard, employee health statistics, on-the-job activity requirements, infection emergency and other work, to strictly prevent happening of the epidemic. At present, all offices and factory, we reserved enough masks, hand sanitizers, disinfectants, alcohol and other protective and disinfectant, and have taken strict safety management measures to eliminate the hidden danger of fire caused by the storage of a large number of disinfectant.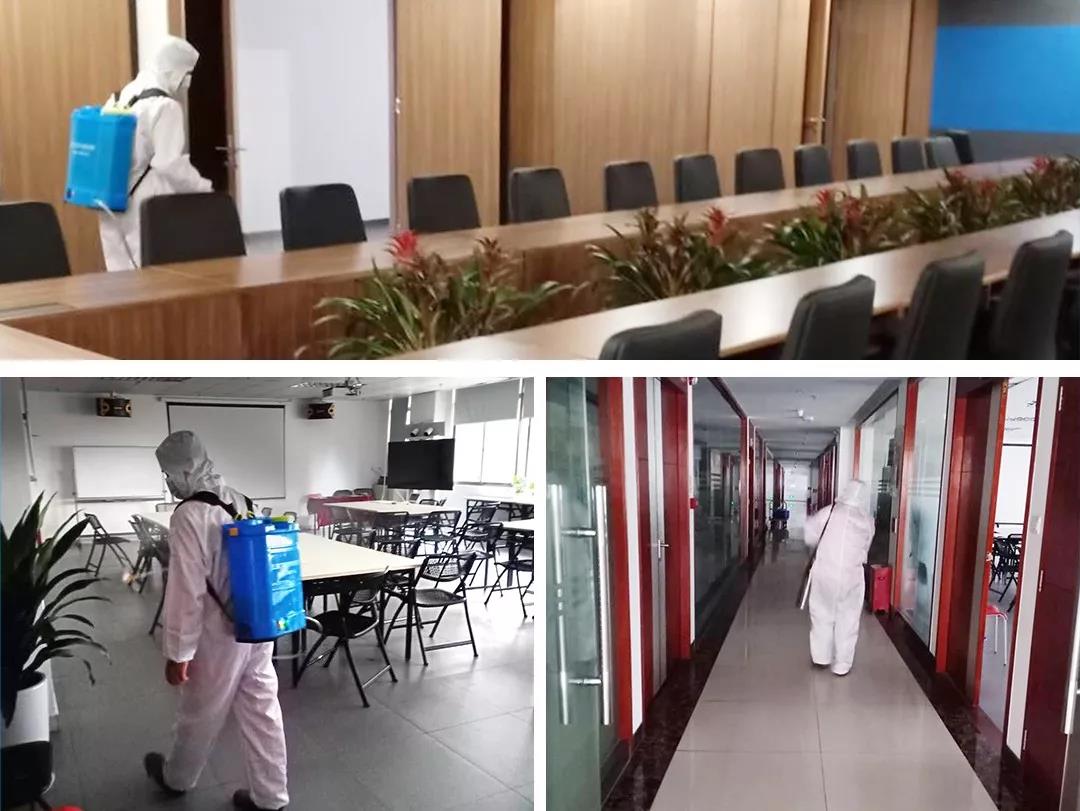 Disinfection in public office frequently
Staffs need to go through a series of steps such as "temperature measurement - hand disinfection - mask Collection - attendance punch - wearing mask" before entering the office or factory. The office area is fully disinfected by a professional disinfectant company every day.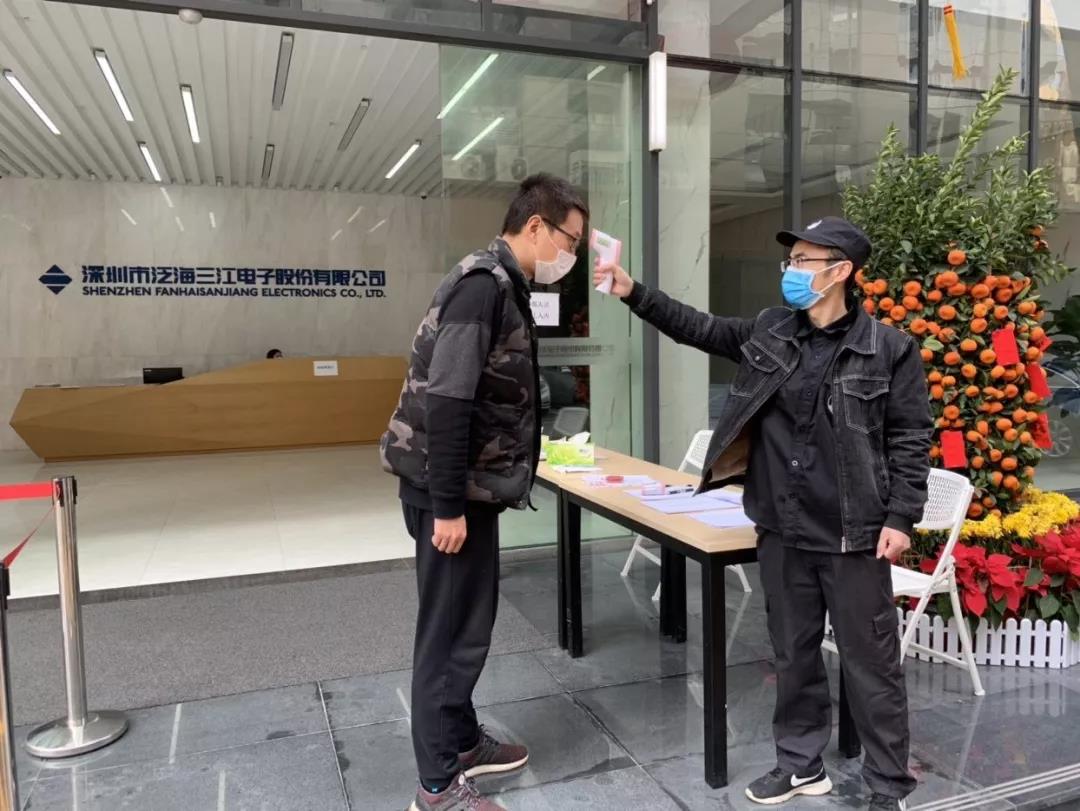 Measuring temperature for worker in office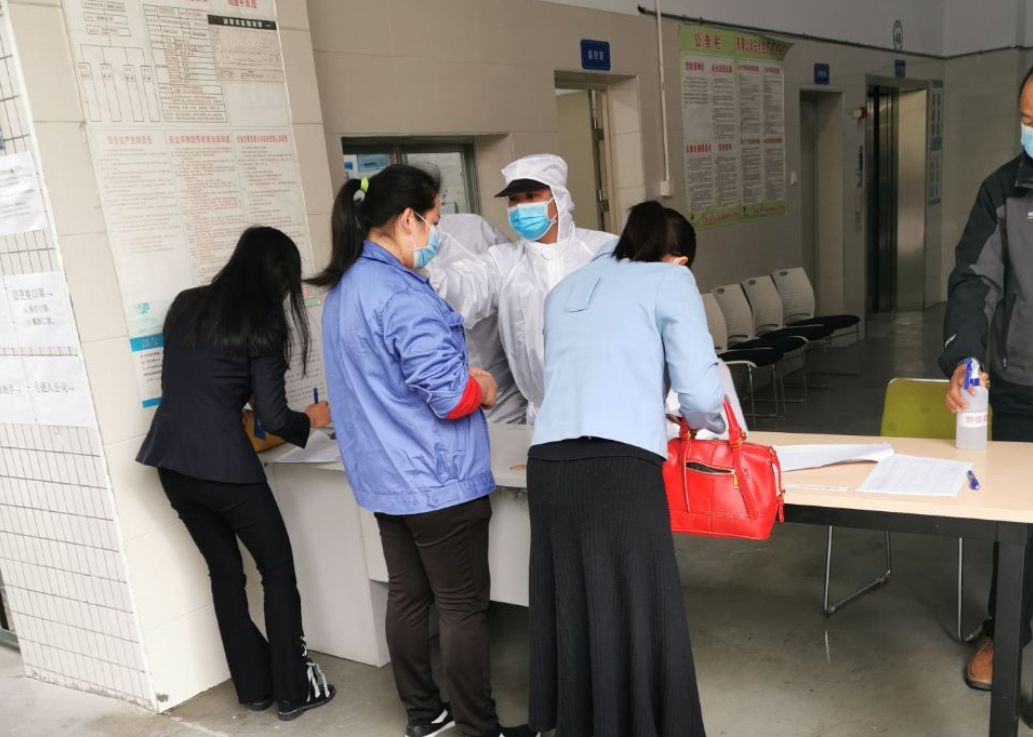 Measuring temperature for worker in factory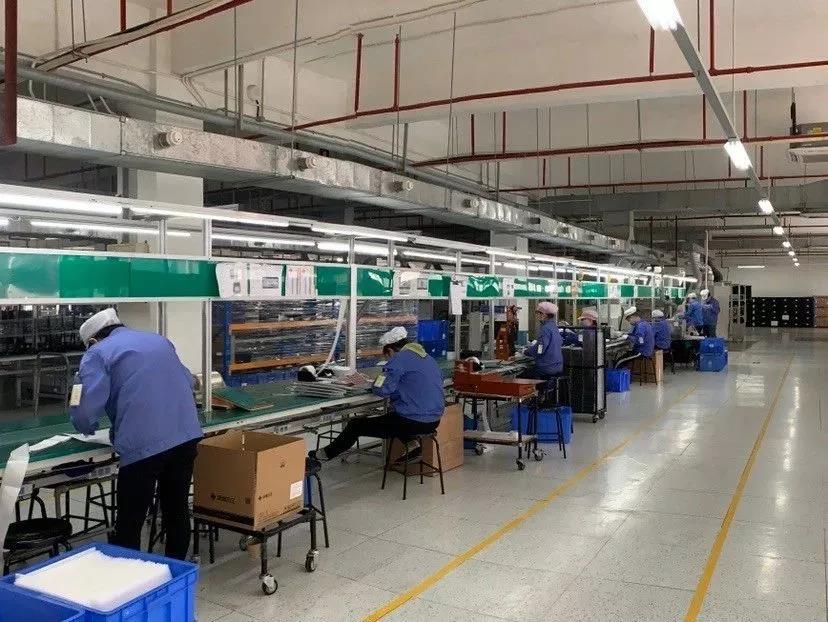 Production line returns to normal
Fire alarm system products have been provided and applied by SANJIANG for covid-19 specialized treatment hospital in a short time, It is the social responsibility and responsibility of SANJIANG, we dedicate to our life, epidemic prevention and health of the people by now. We firmly believe that compatriots across the country will be able to win the war of epidemic prevention and control, and share a harmonious, healthy and safe world.