On October 16, the 18th International Fire Equipment Technology Exchange Exhibition (CHINA FIRE 2019) kicked off at the new China International Exhibition Center in Beijing. Fanhai Sanjiang exhibited full range of fire protection system products (including new generation of automatic fire alarm system), highlighting new technologies, new programs and new developments to fire safety professionals at home and abroad.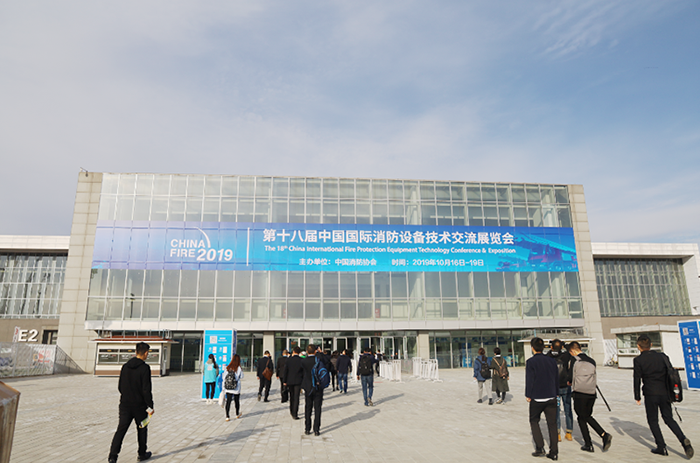 Audience admission
As known, the entire exhibition occupied 120,000 square meters,in which fire alarm monitoring and fire extinguishing equipment products occupied 30,000 square meters. Nearly 100,000 visitors from 70 countries and regions visited this show.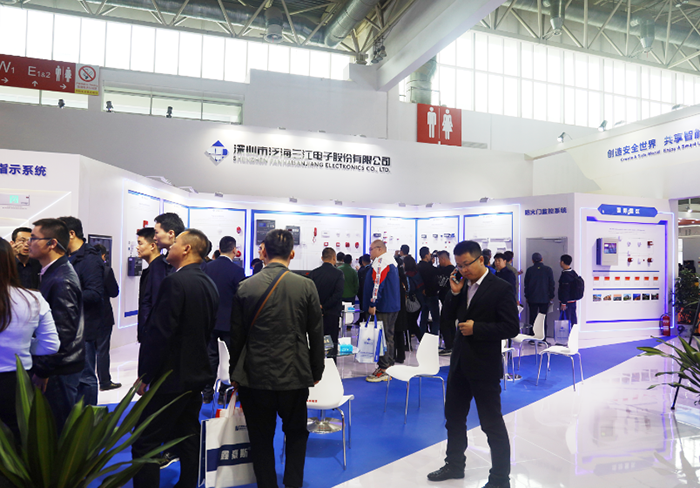 Full of popularity at Fanhai Sanjiang's booth
Located in the W1 pavilion (with the theme of "Building Fire Protection Equipment"), Fanhai Sanjiang occupied a booth of nearly 200 square meters. Fanhai Sanjiang demostrated its fire alarm two-bus linkage control system, electrical fire monitoring system, fire equipment power monitoring system, flammable gas detection and alarm system, gas fire control system, fire emergency lighting and evacuation indication system, intelligent power safety management system, fire door monitoring system , wireless fire automatic alarm control system and so on. The comprehensive product line and exquisite display design attracted extensive attention.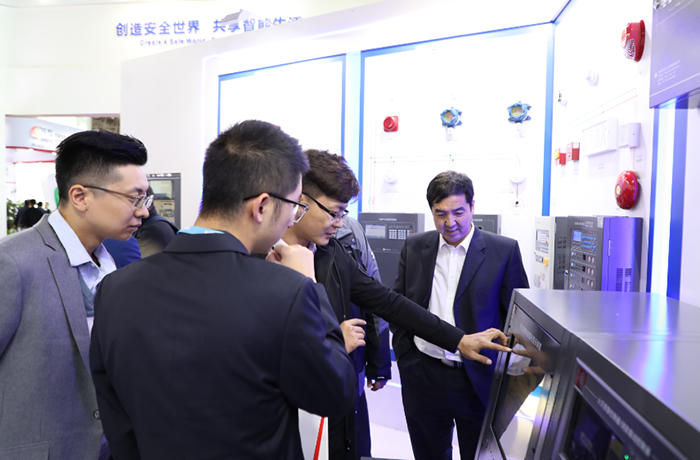 Customer try operation of new product
As a new generation of Fanhai Sanjiang's fire alarm system, the A series "Pure 2-Bus" provoked great interest immediately once showed. It adopting the "pure 2-bus technology" independently developed by Fanhai Sanjiang, transforming traditional fire-fighting construction wiring, effectively decrease wire cost of the entire project, shorten time of construction and installation, indeed achieve the purpose of simplicity, effectivity, saving money and time.
Through on-site experience of products and technical discussion, customers have further understanding of the new A series, giving high evaluation and recognition.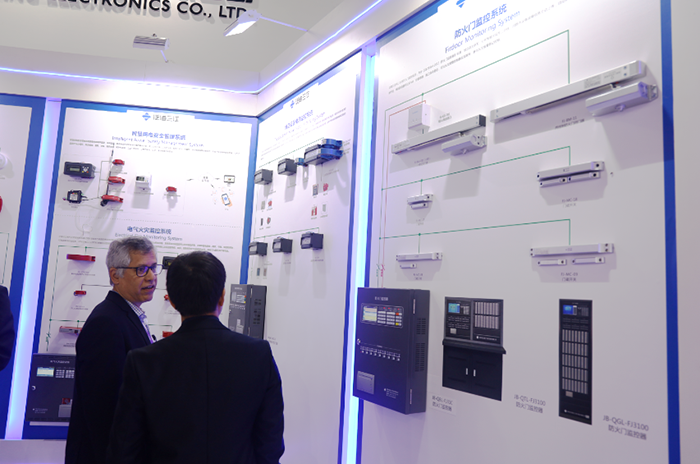 Techinician discuss with customer
"During this exhibition, we can deeply feel the advantage and strength of Fanhai Sanjaing in the field of fire alarm. Complete product line, mature solutions and reliable product quality are important foundations for our cooperation. We are full of confidence in our future cooperation with Fanhai Sanjiang!" A customer of engineering company expressed his recognition at Fanhai Sanjiang's booth.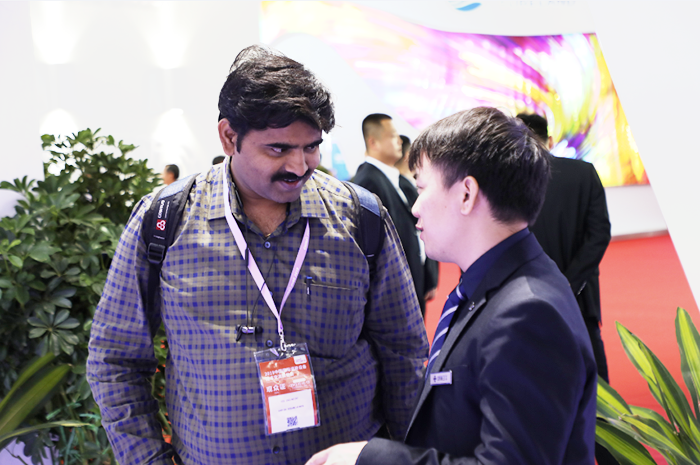 Customer inquire about the products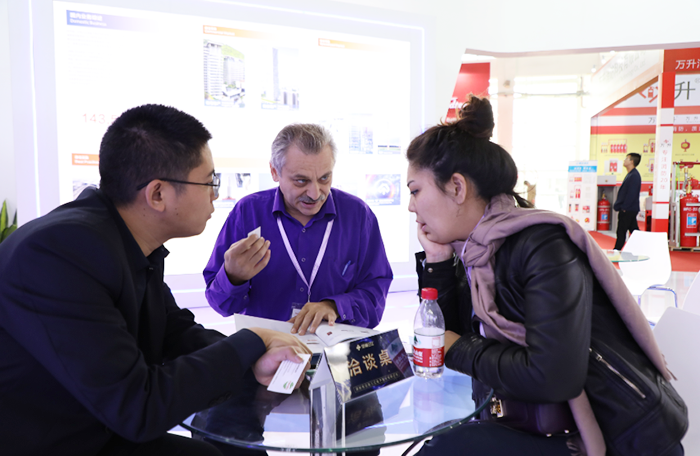 Customers inquire about the products