Intersec 2018 was successfully held in Dubai International Exhibition Center during 21st-23th January. It was the fourth time Sanjiang attends this worldwide leading Security and Safety exhibition since 2014, showing the internaltional visitors with Sanjiang's industrial technology and strength from China.
Residential detectors Sanjiang displays several different kinds of fire detectors, preferred by many visitors with its fashionable pattern and good performance. Among them are smoke detectors with 10 year or 5 year of battery life and combustible gas detector with the functionality of voice alarm and screen display for multi-status.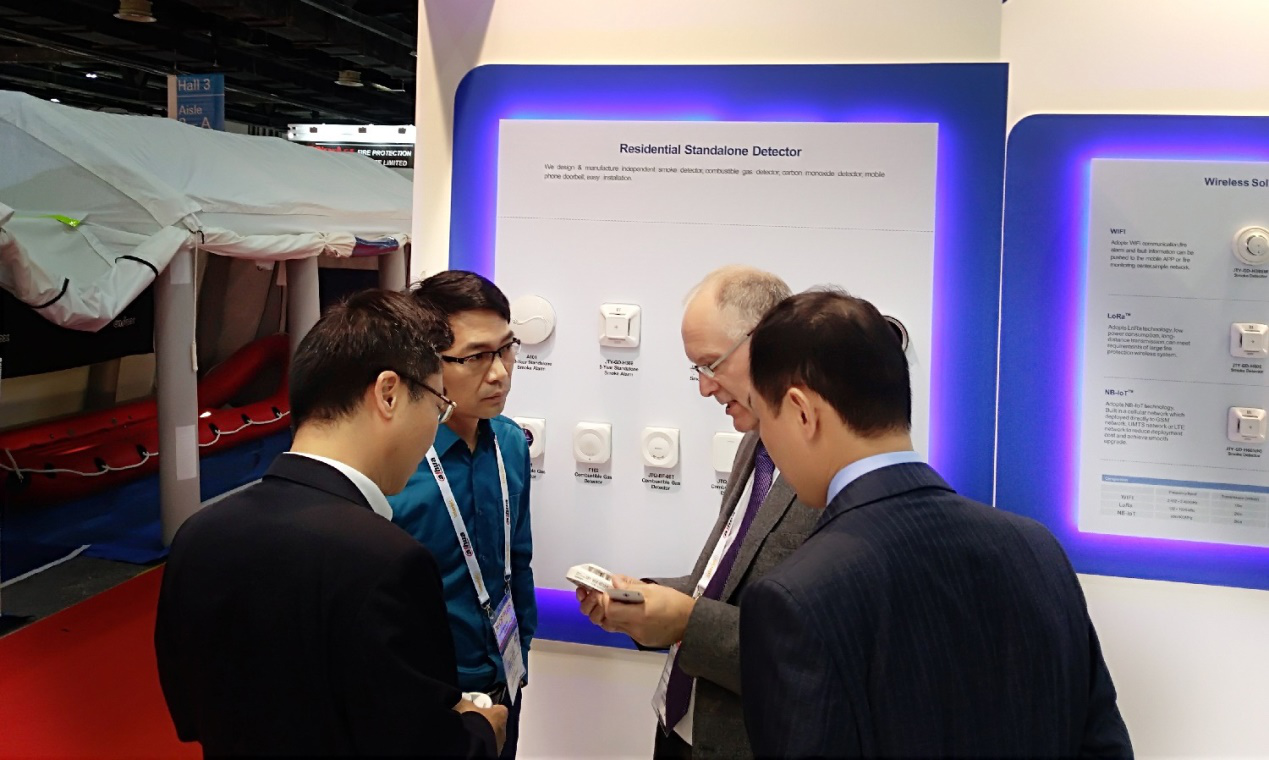 IoT + Fire protection Intelligent fire protection and IoT-tech for fire prevention has been a hot topic in recent years. To meet different requirements, Sanjiang shows its wireless fire alarm system for small project with short-distance application and its wireless system for large scale project with ultra-long distance application. In addtion, the system can connect with APP on your mobile phone via Sanjiang Intelligent Cloud to realize remote and mobile monitoring of fire safety.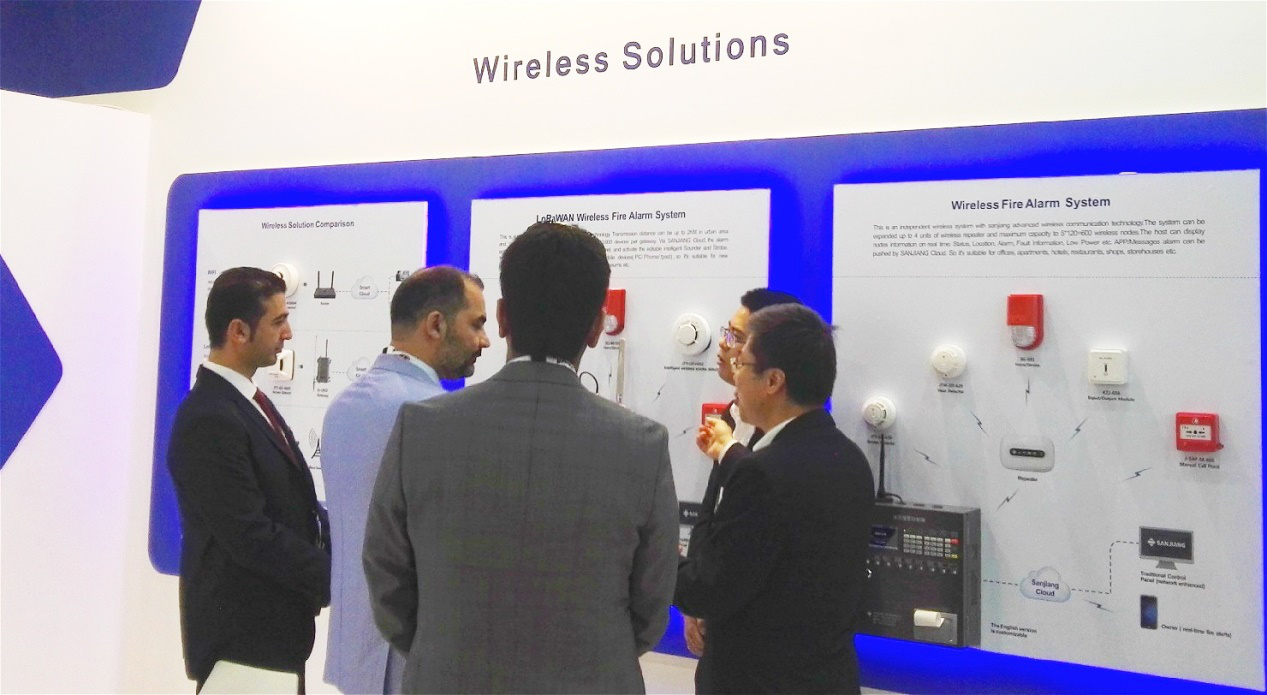 LPCB certified system SEC3002 fire alarm system is Sanjiang's new generation of self-designed system mainly developed for its overseas market. SEC3002 has attracted many international visitors' attention with its newly-issued LPCB certificate.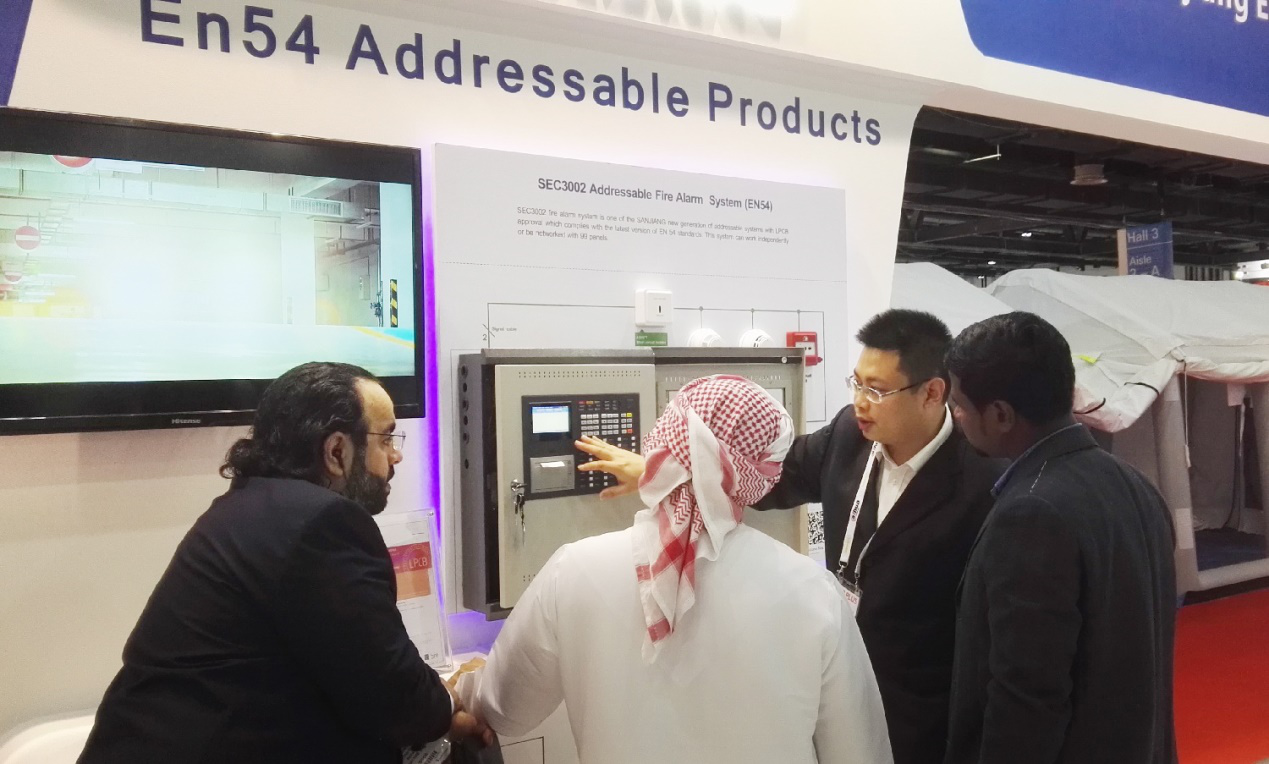 With this good start of 2018 in Dubai, Sanjiang will endeavor to keep seeking more opportunities to cooperate with the potential international partners by dedicating its experience and technology to make more contributions as we could to the industry.